The backstory (and new story) on the preview text hack
The preview text hack used to only consist of a string of ‌ , but the email community (and our recent testing) discovered that that preview text hack doesn't work with Yahoo Mail. Our email marketing specialist, Carin Slater, recommends using all 5 HTML entities  so "then you're covering all your bases, and offering the best experience for your subscribers when it's supported".
But, since email clients make updates pretty often that can break your emails, it's important to make sure you always test your preview text (and the rest of your emails)!
We'd also like to give a special shout out to Litmus Community member Ryan Field who mentioned this technique in 2016—and called it a "super old" preview text hack. While that may be true, hardly anyone was using it.
Nearly 35% of respondents from our LinkedIn poll still don't know about it.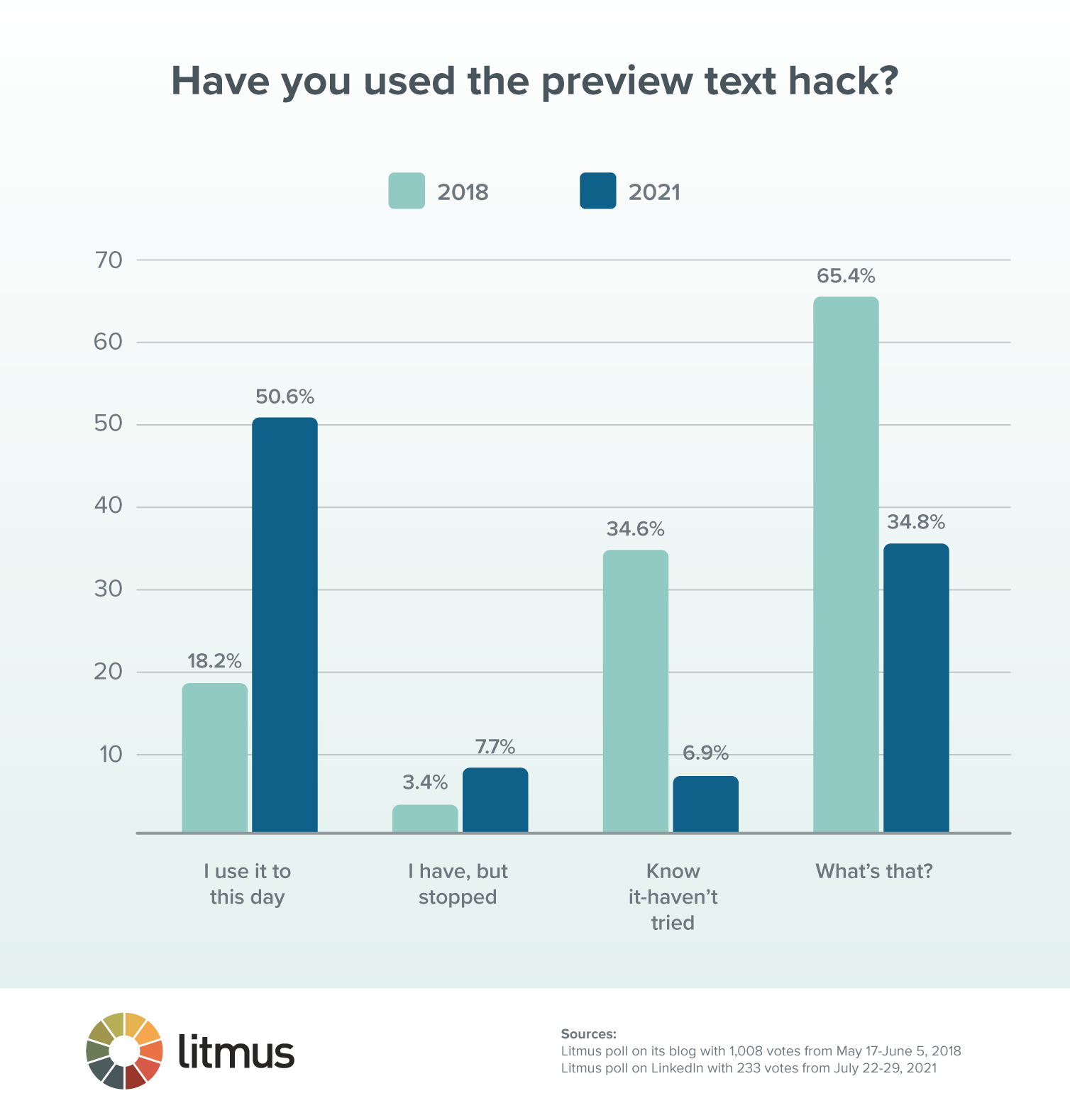 Hopefully, we'll continue to see the use of the preview text hack climb.
How brands are using this hack
Looking for inspiration on how to use this trick?
We've been using this hack in our Litmus emails from the monthly newsletter and Litmus Weekly, to product announcements and event invites. Here's how some of them look like in Gmail:

Check out some more examples of other brands successfully using this hack to optimize their preview text: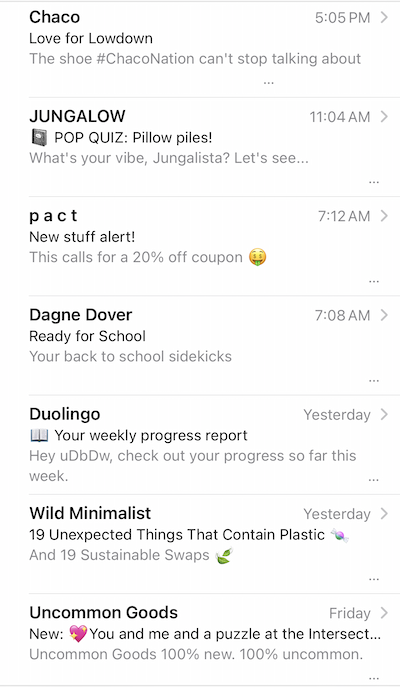 Does it impact email deliverability?
While there are concerns from the community and email marketers regarding email deliverability and use of this hack, we haven't experienced any issues. We've been using the preview text hack across different campaigns for many years now without ever seeing a negative impact on deliverability. If anything, it might help deliverability since this can create a positive subscriber experience, which leads to engagement. (The inbox providers love that!).
But, as with most things in email, if you do want to use this hack but are concerned about how it could impact your deliverability, use email A/B testing to see if your subscribers respond positively, and ensure your deliverability rates remain stable.
Take control of your preview text
The popularity of this hack is increasing, but there are still many brands who have yet to use it. So give it a try and see how you like it. You'd never leave your subject line to chance, so take control of your preview text as well.
Insert hidden preheader text here.
 ‌ ‌ ‌ ‌ ‌ ‌ ‌ ‌ ‌ ‌ ‌ ‌ ‌
Make the best first impression


Get a guided check of the most critical email elements—like your subject line, preview text, and from name—before you hit send, with Litmus Test. Start your free trial today.

Learn how
Originally published on July 11, 2018, by Chad S. White. Last updated March 10, 2023.