Welcome to my Koala writer review. Let me start by saying that I've long dreamed of this moment. I'm talking about almost free, unlimited content that's actually good; as in often publishable as-is. Okay, AI content has been around for a while but until recently I spent more time editing than was worth it. 
That's no longer the case thanks to a relatively new AI content generator called Koala Writer. I've been using it for months since it's inception (It was actually made by a member of my private forum) and I'm ready to put my thoughts down. AI content tools are a dime a dozen so in this review I'll break down exactly what makes Koala Writer one of my favorite blogging tools that stand above the rest.
Let's get right into it.
Quick take: Is Koala Writer worth it?
Recommended

I've tried many, and I mean many AI content software platforms. Nothing else compared to Koala. While the interface is on the rough side as a young app, it's an amazing AI writer where it counts. I didn't fully embrace AI content until I tried Koala. It's the first writer that produces SEO optimized, well structured articles that are almost always publish-ready. It's a must have for any SEO or niche site owner. With prices starting at $9, it's effectively a no-brainer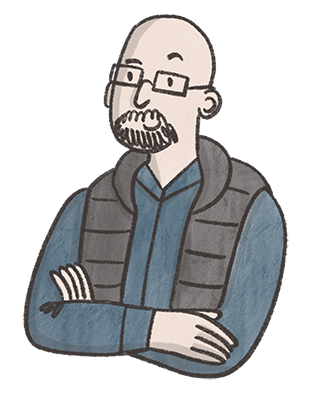 Obviously Koala writer uses the same DNA as ChatGPT4. But they couldn't be more different in practice. There's not only features only found in Koala but the output is also different. There's a lot of proprietary magic that happens so it's not like a thinly veiled interface to ChatGPT. In the long run it will probably save me tens of thousands of dollars in content costs.
Now that we have the TLDR out of the way, Let's take a deep dive into the details…
What you need to know about Koala Writer
Koala is actually TWO tools in one. You have Koala Writer that is an SEO-focused A.I. writer and Koala Chat that is a chatbot. You get both with any Koala plan. Koala Writer is an impressive piece of software that uses OpenAI but surpasses ChatGPT4 when it comes to content production & SEO optimization.
It's primary function is publish-ready, SEO optimized articles in one click. For more advanced users you can call it directly from Google Sheets with just a simple piece of code. There's also a useful "Tone of voice" feature that keeps your content feeling like the same as anyone else.
It's for everyone who's into SEO and niche site publishing. The output is high quality and often publish-ready so it saves a lot of time and money.
My Koala Writer review
A while ago I started seeing "Koala Writer" pop up in the (course members-only) Fatstacks forum. Turns out it was created by a Fat Stacks member. How cool is that?
But even tough it was from one of my members, I ignored it. Why? Because it seems there's a new AI content platform becoming available every other day. Then forum members started chiming in saying how good it was at producing blog-worth content. When forum members, who have no skin in the game, are praising something in droves, I take notice.
I've been using the tool from really early on, and it was good. With diligent updates (especially the last round) the tool is great. Currently, my AI arsenal for content is Koala and ChatGPT. It's all I need. Let's get dig into the specifics…
1. Pros and cons
Pros
Publish-ready SEO optimized articles
One click Amazon affiliate articles
Consistently outstanding output
Multiple options to tweak tone of voice
2-in-1: Writer & AI chatbot
Simple to use
Add your own outline
Cons
Barebones interface (it's young)
Chatbot is basic as compared to the feature-filled writer
ChatGPT is available to all. Why should you even need to use Koala Writer for content?  Turns out, there are quite a few important features Koala offers that ChatGPT doesn't that's perfect for niche site publishers and SEOs. Here they are.
2. The only 2 downsides are small
Let's start the review with the negative. In my opinion there's really only one. It's that the interface is really basic. That's it. That's of course because this is a young A.I. writing tool but don't let the plain looks fool you, as I'll mention below it's REALLY good where it matters: The actual content.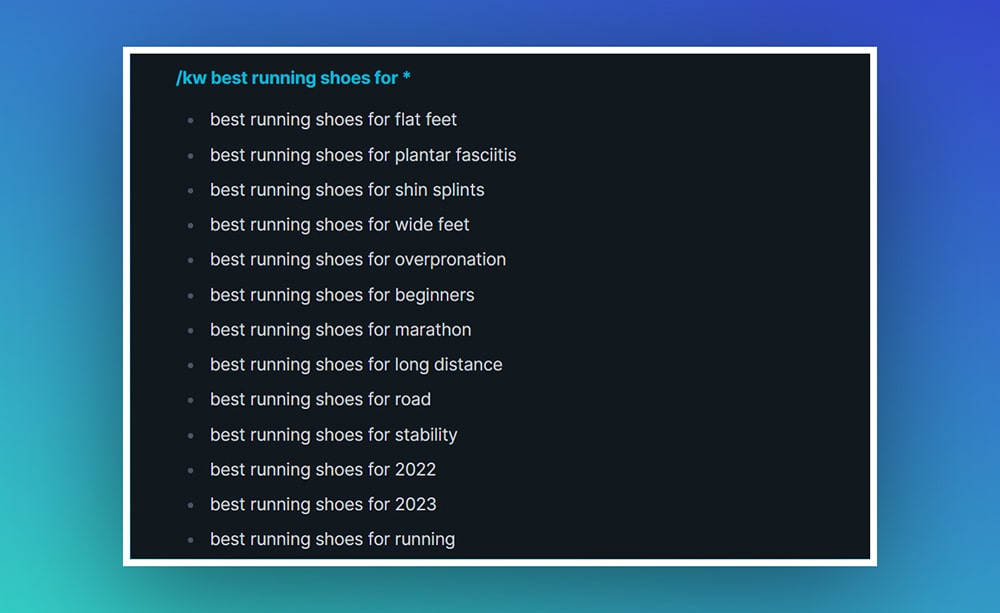 Somewhat of a downside too is the Chatbot that's included. It's a bit plain compared to the feature-set of Koala Writer. BUT one of the latest updates allows it to generate keywords with the "/kw" command. This is a taste of what is to come but as of now you really want Koala for the Writer part.
3. [STUNNING] Produces outstanding long-form, publish-ready content
ChatGPT produces decent okay content but it's not blog-ready.  Koala solves that by outputting content that includes an introduction, fleshed-out topics, subheadings etc. so that what you get are robust articles. I'm not sure what proprietary code goes inside but it works very well. Here's an example:
It creates a compelling introduction and answers the query quickly. But then it adds relevant information and added the benefits of consuming watermelon seeds. It even added a table, all by itself.
I could have let the article run but I cut it short. I hope this screenshot shows you what I mean when I say Koala output really shines. ChatGPT is a general purpose writer, KoalaWriter "THINKS" like a publisher with an eye for SEO. It does automatically what you would painstakingly ask a human writer to ask about.
Don't take my word for it,  try Koala for free here and see for yourself. Just click on "Writer" and try it out, no login necessary.
2. [FANTASTIC] One click, optimized SEO articles
The following screenshot says it all:
Yes, the dream is real. It writes well AND can optimize for SEO at the same time. You just need to add a bunch of keywords, and you are good to go. There's two options to get them. The first is to push "AI POWERED" on and let Koala Writer extract the entities and keywords by itself. The alternative is to bring you own keyword from ON-page tools like Frase.
Here's the difference:
On the left, I ran a vanilla Koala article ("Why is Abraham Lincoln so popular?") in a page optimizer tool. I got a score of 37.
On the right, I pasted a list of keywords and had Koala write it again. This brings me to a small limitation, Koala doesn't really know that certain of the keywords need to go in H2s so after I got the article, I then spent 2 minutes pasting a few keywords in the H2s and I got a score of 73.
If I added the H2s in the non-optimized version, that would give me a score of 43.
All and all, if I was REALLY doing this, I would need 5 minutes at most and have a good chance of beating the competitors. Nuts.
3. [JAW DROPPING] One click Amazon Product Roundups
This is most likely one of the most jaw-dropping features of the tool .If you publish product roundups (best X for y kind of stuff), Koala can help.  You can opt for "Amazon Round Up" articles instead of blog posts.  It does a decent job too. See for yourself:
Once you select "Amazon Product Roundup, you can input the following:
The number of products to include in the roundup
Your Amazon tracking ID so that your affiliate links are automatically inserted (so cool)
All the other input options set out here that's used for a regular blog article.
And once you run it, you basically have a ready-to go article with links, pros and cons, image! There's a feature that lets you stimulate "hands on" experience so that it feels like you have the item at hand. Not a fan of this but it's there.
4. Publishes DIRECTLY to WordPress
A huge pain point for publishers is actually not the writing part. It's the get it published part. Koala publishes DIRECTLY into WordPress so if you like the article you can push a button directly to your WordPress site.
A recent update allows for multiple accounts so you can generate articles and publish to multiple sites.  The article in WordPress is pretty much ready to go too, all you need is to add images because Koala already does a good job formatting the headings.
5. Accesses the Web
This is huge. ChatGPT4 data is to 2021. Koala has an option you can flip on so that it pulls latest information, facts and content from the Web. Check it out:
Truth be told, it won't be long before ChatGPT gets live results but it might also not be as simple than to turn a switch on. Right now the dataset was filtered before the AI was trained on it…so if they let ChatGPT online it might come back with some seriously bad/dangerous information so it might be something that ChatGPT never supports officially. But for Koala, it's a yes!
6. Can do bulk articles
Many times ChatGPT conked out saying I've used my usage limits and have to wait. Not so with Koala (assuming I haven't used my monthly word count).  If I do go through my Koala word limit, I can buy more and be back in the content cranking business in 30 seconds. 
It only gets better. You can technically only get one article out at a time (or have multiple tabs open), but Koala recently introduced a bulk feature where you can create tons of articles, just separate them with a comma and let it rip. It would still bang them out one at a time but after a few minutes you'll have it all done.
7. Power and control when you need it
Koala Writer prizes itself on being simple. But you might want to have some control over the output. So while you might just let the A.I. run wild, there is an option for YOURSELF to add the outline you want and the A.I. will do the rest. This is key to create articles with more randomness/uniqueness.
If you select the outline version, the AI will generate it itself and you can then edit.   Check it out. Notice the pencil on each heading which when clicked, offers the option to edit.
I prefer creating my own outlines because that helps ensure the resulting content is in the order and detailed to my exacting requirements.
8. [CLEVER] 28 Ways to write articles that sound unique
There's two things to always keep in mind when it comes to writing: What you say and HOW you say it. Koala has a total of 28 ways to write an article. There's 7 tones of voice: Authoritative ("SEO optimized"), excited, professional, friendly, formal, casual, humorous.
Multiply that with 4 point of views (I, you, etc) and you have essentially 28 ways to write your content. This is crucial because your blog might be on the humorous/casual side and you want the content to match it.
9. Support for hundreds of  languages
This is cool if you publish websites in a language other than English – you can output content in pretty much any language with a click of the mouse.  Check it out:
I tried to count them all but I gave up. There's hundreds of them and the output is pretty great there too. I had a friend of mine look at the output in French and Haitian Creole and it says it's just as good as the English output.
While French might be a popular language, Haitian Creole is relatively obscure as it is only spoken by 0.13% of the worldwide population. It's pretty outstanding that the AI can write just as well with a smaller training dataset.
9. You can customize the output
In the Advanced area, you can set out additional prompts for the title and/or different parts of the article.  An example would be to prompt "engaging title" or  my favorite "Explain why".
10. Probably the easiest way to add ChatGPT to Google Sheets
This is sweet. ALL pricing tiers of Koala come with API and Google sheets access. I don't really need the API but the Google sheets integration couldn't be simpler. Just add a code (with your key) to a Google Sheets and voila, you've just made it smart. This is great for those who need to generate description in bulk or other uses.
11. A ridiculous price point
Koala is ridiculously cheap. It already saved me thousands of dollars per month on content. If you assume each article is 2000 words, here's what Koala costs you:
| | | | |
| --- | --- | --- | --- |
| Tier Name | Monthly Price | Words per month | Article Estimate |
| Essentials | $9 | 15,000 | 7.5 |
| Starter | $25 | 45,000 | 22.5 |
| Professional | $49 | 100,000 | 50 |
| Boost | $99 | 250,000 | 125 |
| Growth | $179 | 500,000 | 250 |
There's bigger plans too if you publish bulk. But even if you get the smallest $9 tier, you can still get about 7.5 articles for that price. You will never get a human writer for that price. Once again, check it out here for yourself. Just click on the "Writer tab" and it will generate 5000 words for free. You don't even need to put your email.
Side Note: Should you publish as-is?
My main use for Koala is to create piles of content for social media. It works like gangbusters. I still don't index it for Google. I'm treading very slowly with that. It's VERY tempting to publish as-is (Especially given that Google seems lax about it) BUT I'd rather be prudent than reckless when it comes to my main sites.
That being said I know of a good friend that is 100% A.I. now and she's doing very well. The tweet above is also of a guy who's following my methods and using only A.I. content. To each their own, I'd rather play it safe.
Final Verdict: To get or not to get?
I've tried a lot, and I mean a LOT of A.I. writers and I didn't take A.I. seriously until Koala. That's because under the hood most platforms simply are a middleman between you and ChatGPT. Koala writer has some propriatary "stuff" under the hood that makes it write very well for those of us who own niche sites. It's highly recommended, and cheap.
Plans start at just $9. But don't take my word for it, give it a spin for free, you don't even need to login.  It took only one spin for me to be sold but give it a go to ensure it produces content good enough for your site.
SEO optimized articles in one click
Designed for publishers, bloggers & SEO
One click full Amazon affiliate articles
Integrates with WordPress directly
28 Ways to write articles
Koala cut my content budget by thousands of dollars every month.  Tens of thousands. All those savings go straight into my pocket.
Alternatives to Koala Writer
There's plenty of A.I. writers out there (they come out every minute) but in terms of for publishers & SEOs features, Koala writer shines bright. You may want to have a look at Surfer that added some A.I. writing features but it's nowhere near as affordable as Koala. For the same basic price of Surfer ($45/month) you can get 100,000 words per month, that's about 50 articles with Koala. Koala is a bargain compared to Surfer (and prices start at only 9 bucks!).
The other alternative I can think of is Zimmwriter. This is windows-only for now, and it requires an OpenAI API key. Since the GPT4 key isn't available to anyone you might be stuck at GPT3.5 while using this. It does have two big similar features where you add the keywords and it can do tones of voice but it's something you need to install on a computer for it to work. Mac users need to jump trough a few hoops to get it running.

Koala writer FAQ
Here are all the questions I received from readers about Koala.
Should I use Version GPT-3.5 vs 4?
I tend to use GPT-4 for my content even though it uses more words in my monthly allotment. The content is better. However, I know people who are happy with GPT-3.5.  Try both.
While using GPT-4 burns up 5x more words, we're still talking mere pennies for content.   I can't believe how much money I'm saving thanks to Koala Writer.
Does Koala content pass AI detectors?
No. It hasn't for me. I use Originality.ai for my AI detection software. Koala usually scores very high as AI content. That doesn't make it bad content. As I've said before, I use AI content mostly for social content, as in I drive Facebook traffic to it. For this reason, for the time being, I do not index Koala content in Google unless I edit/polish it. I do have a friend who's gone full A.I. and reaping a lot of benefits, I just chose to be cautious.
Do you edit content produced by Koala?
Yes, I do edit it. I go through and make changes and additions to add flavor to the articles. While this does add time to my content production, it's a good practice. While Koala is good, often it needs some additional touches to make the article that much better. It's not too far off what I do from human writers either, you have to edit the final pass.
Do I need ChatGPT plus subscription?
No, you do not need a ChatGPT plus subscription with Koala. Just select your plan and you are good. 
Is Koala customer support good?
It's incredible. The owner/developer of Koala has proven to be one of the most stand-up guys I've ever worked with. He knows customer service. He's flexible and cool about pretty much anything if he can make it happen.
Is Koala being developed on an ongoing basis?
Yes and it's impressive how proactive the creator of this AI content generator is. Since launch, he's added many features, many based on feedback.  Since he's in the Fat Stacks forum, there's a huge thread where FS forum members provide feedback and offer feature suggestions. That thread is updated continually some notable updates is multiple WordPress site support, SEO optimization & Amazon affiliate article outline editor . Koala also offers a discord community.

Jon Dykstra is a six figure niche site creator with 10+ years of experience. His willingness to openly share his wins and losses in the email newsletter he publishes has made him a go-to source of guidance and motivation for many. His popular "Niche site profits" course has helped thousands follow his footsteps in creating simple niche sites that earn big.