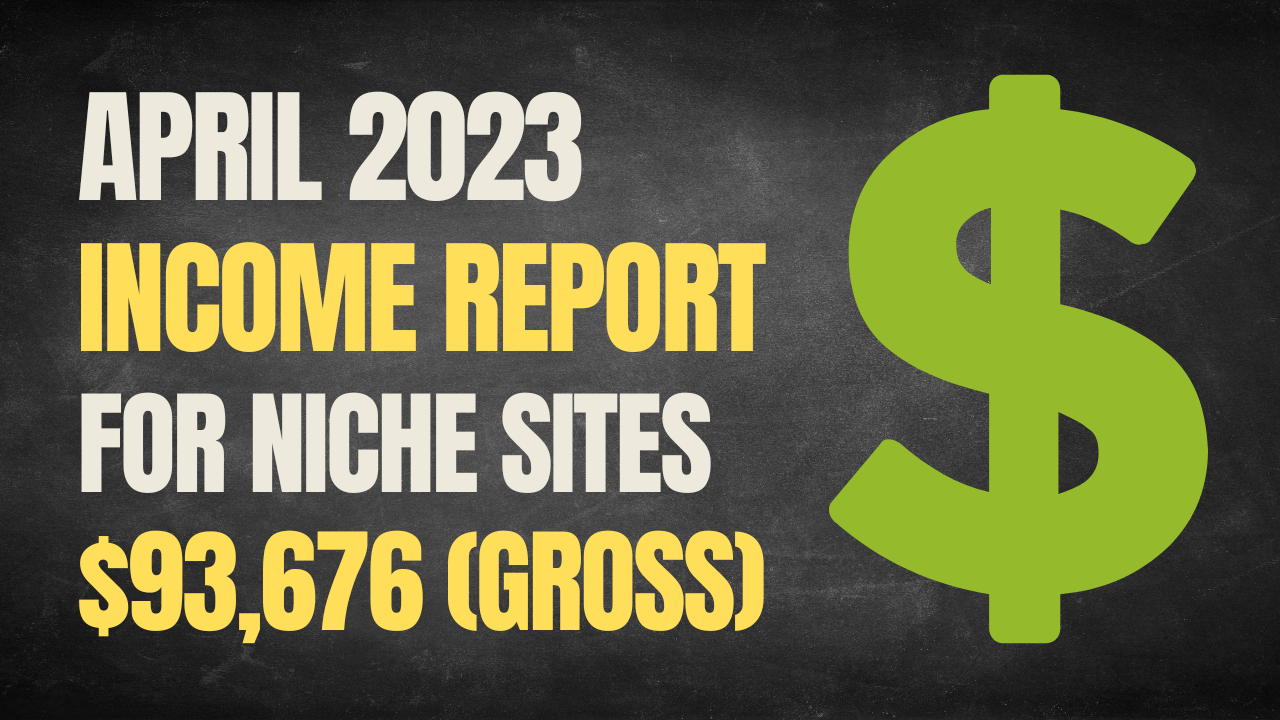 April 2023 turned out decent. Great actually. It's been a real up-and-down business the last 12 months.
Here's the total niche site revenue and my expenses (does not include content investment). Note that these figures do NOT include Fat Stacks revenue or expenses.
Revenue: $93,676 (Mediavine ads mostly plus a few thousand in affiliate revenue from a smattering of merchants).
Expenses: $11,505
Content investment: You must join the Fat Stacks course for this information where I break down content investment and return in extensive detail for each site in my portfolio.  FYI, thanks to Koala, my monthly content investment is far lower than it used to be. It's almost nothing compared to before which means way more profit. Now I have a much smaller cadre of writers using Koala followed up with editing.
Other details about my portfolio?  Gotta join the course. That's where I put all the details.
Mediavine Screenshot

Jon Dykstra is a six figure niche site creator with 10+ years of experience. His willingness to openly share his wins and losses in the email newsletter he publishes has made him a go-to source of guidance and motivation for many. His popular "Niche site profits" course has helped thousands follow his footsteps in creating simple niche sites that earn big.