We've been pretty quiet about it, but in case you hadn't heard: last week was Activate Summit in San Francisco! Three days of marketing insights and relationship building. Much like any three-day event attended by hundreds of people in person and even more online, it can feel a bit like a whirlwind—with a side of social hangover (to all our introverted friends, we see you). 
So, to refresh your memory—or trigger your FOMO reflex—we've compiled some of the best #activate23 takeaways from last week.
Activate Summit Takeaways
Keynotes are meant to inspire, inform, and energize. This year's batch of keynote speakers understood the assignment. 
Killer Keynotes
Kicking off Tuesday, Iterable's CEO and Founder Andrew Boni celebrated our decade of delivering joy before Iterable CMO Adriana Gil Miner was joined by a few of her Friends (👏👏👏👏)—Strava CBO Zipporah Allen, GitLab CMO Ashley Kramer, and Vimeo CMO Lynn Girotto. 
The group broke down the hype of AI and put it in practical terms for marketers how we can adapt to changing technologies for the betterment of the customer experience.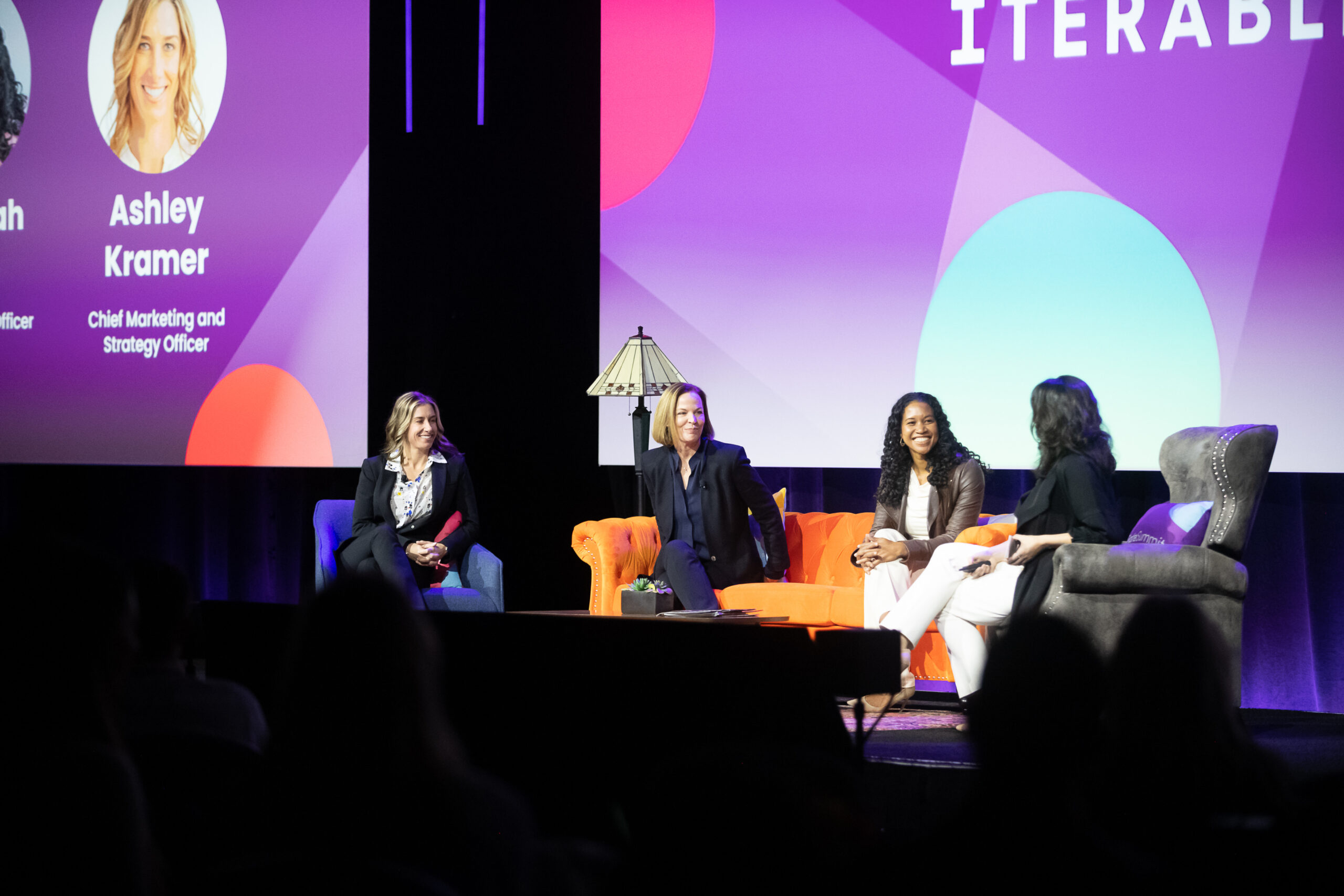 On Wednesday, Founder and CEO of Zaia Ventures, and former Global CMO of Amazon Prime Video & Studios, Ukonwa Ojo took the stage with Iterable CLO Sanam Saaber and left everyone in awe.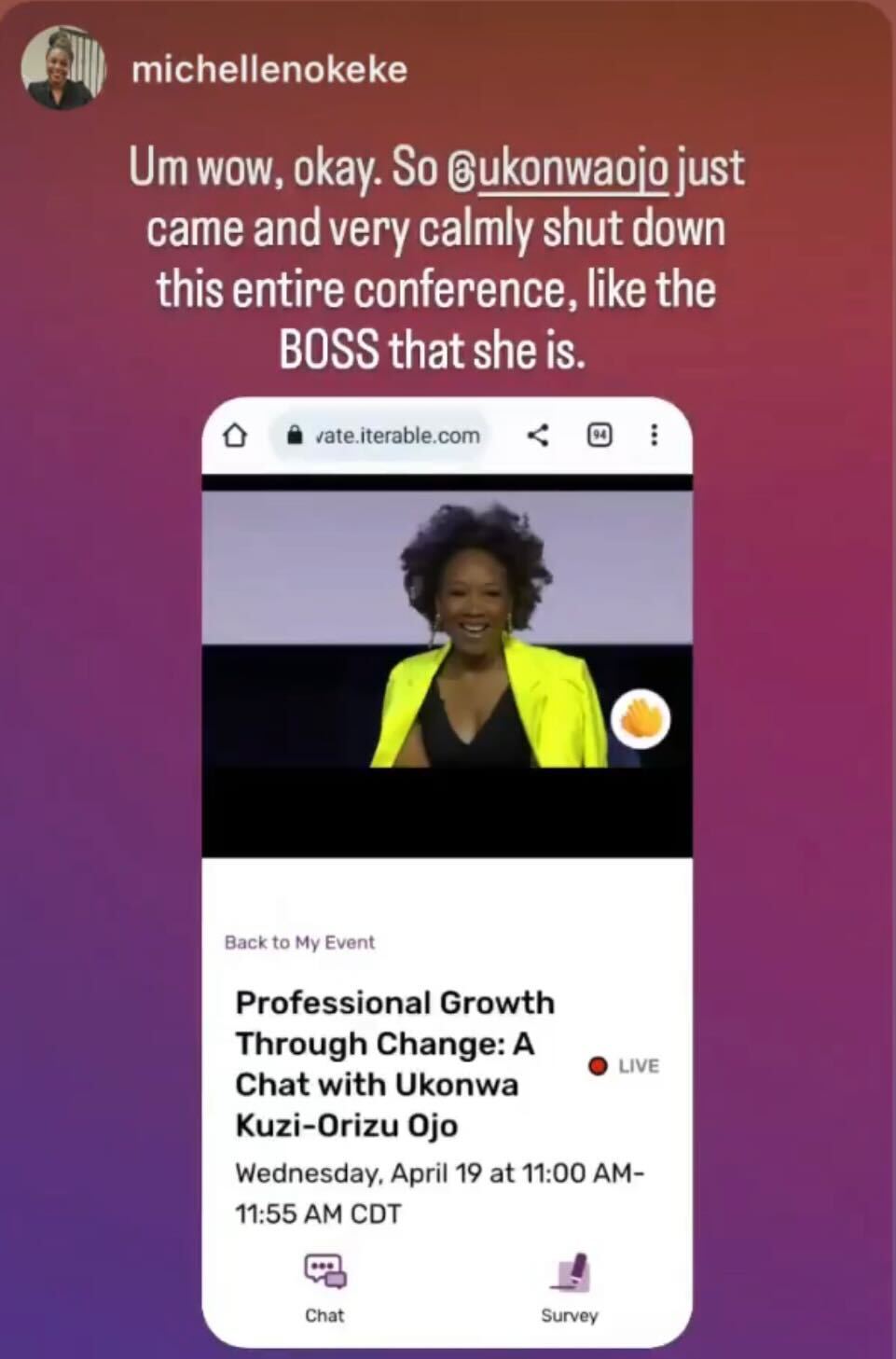 Ukonwa brought extensive career advice starting from her brief stint in finance all the way through her experience leading Amazon Prime Video & Studios to its most successful period. From building a "go to hell money" fund to advice on taking risks, Ukonwa's insight truly inspired the whole audience to change the way they view their career development and growth. 
Adri Gil Miner, Iterable's CMO, summed up the keynote on LinkedIn: "An amazing wrap to Iterable's #Activate with the amazing and inspirational Ukonwa Kuzi-Orizu Ojo — real, amazing journey and some incredible advice that I am taking to heart. 'You can never be the best at something you don't love and build some see ya money so you can be bold and take risks'"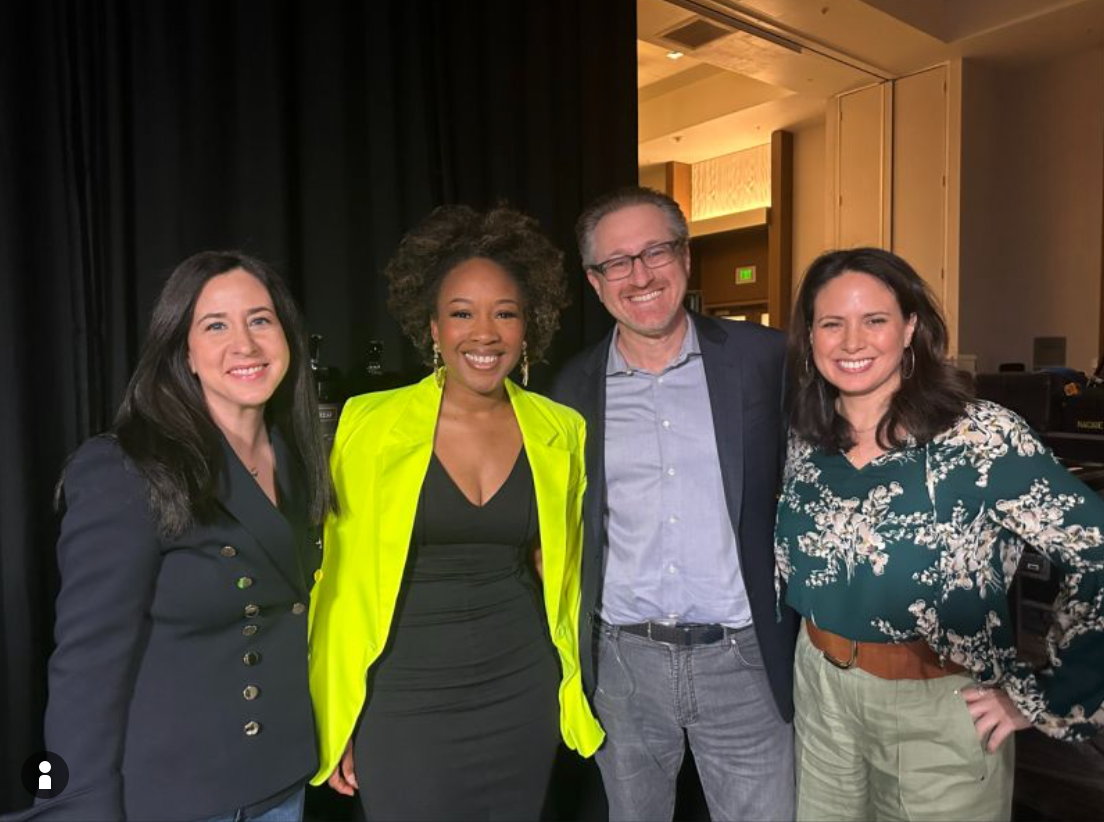 Wonderful Workshops
Speaking of development, our workshops this year were bustling with activity. The advanced workshop, specifically, went to the next level this year. So exciting seeing all of the new advanced Iterable users finding new ways to make the most of the platform.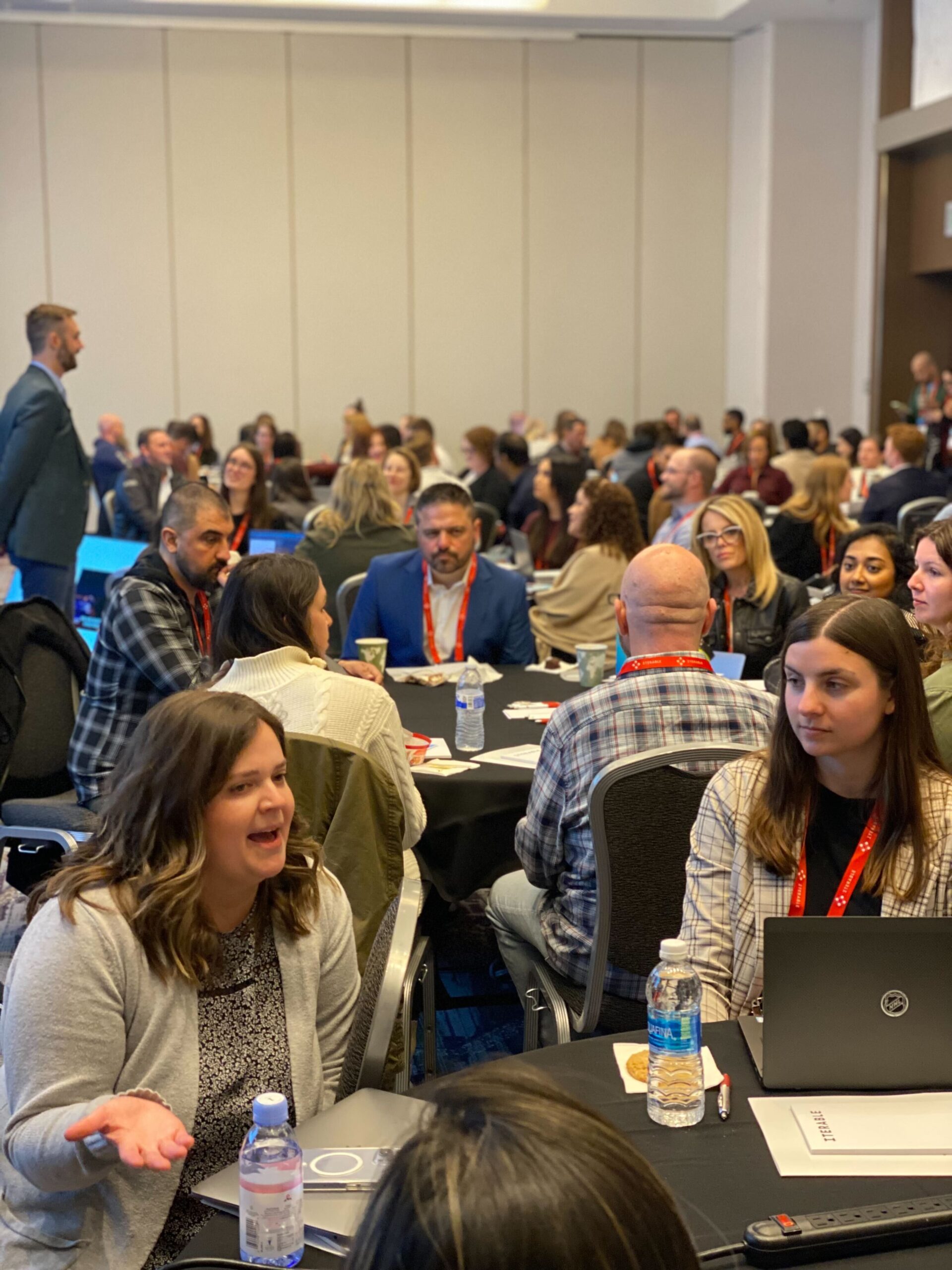 Sensational Sessions
Our session speakers brought the heat too. 
As we posted on LinkedIn:
"Our Day 2 Speakers are on fire! 🔥🔥🔥 Such amazing takeaways from the first few sessions and fireside chats. Here are a few of our favorites:
💡 Kimberly O'Dell from @EUROPEAN WAX: Personalize customer experience by using handlebars and custom events to improve messaging and data processing.
💡 Mikko Westberg at Strava: Improved onboarding by introducing zero-party data collection, resulting in an 8% increase in trial starts and improved 2-week retention rates.
💡 Corporate Natalie's fireside chat: Emphasized authenticity and storytelling in brand building."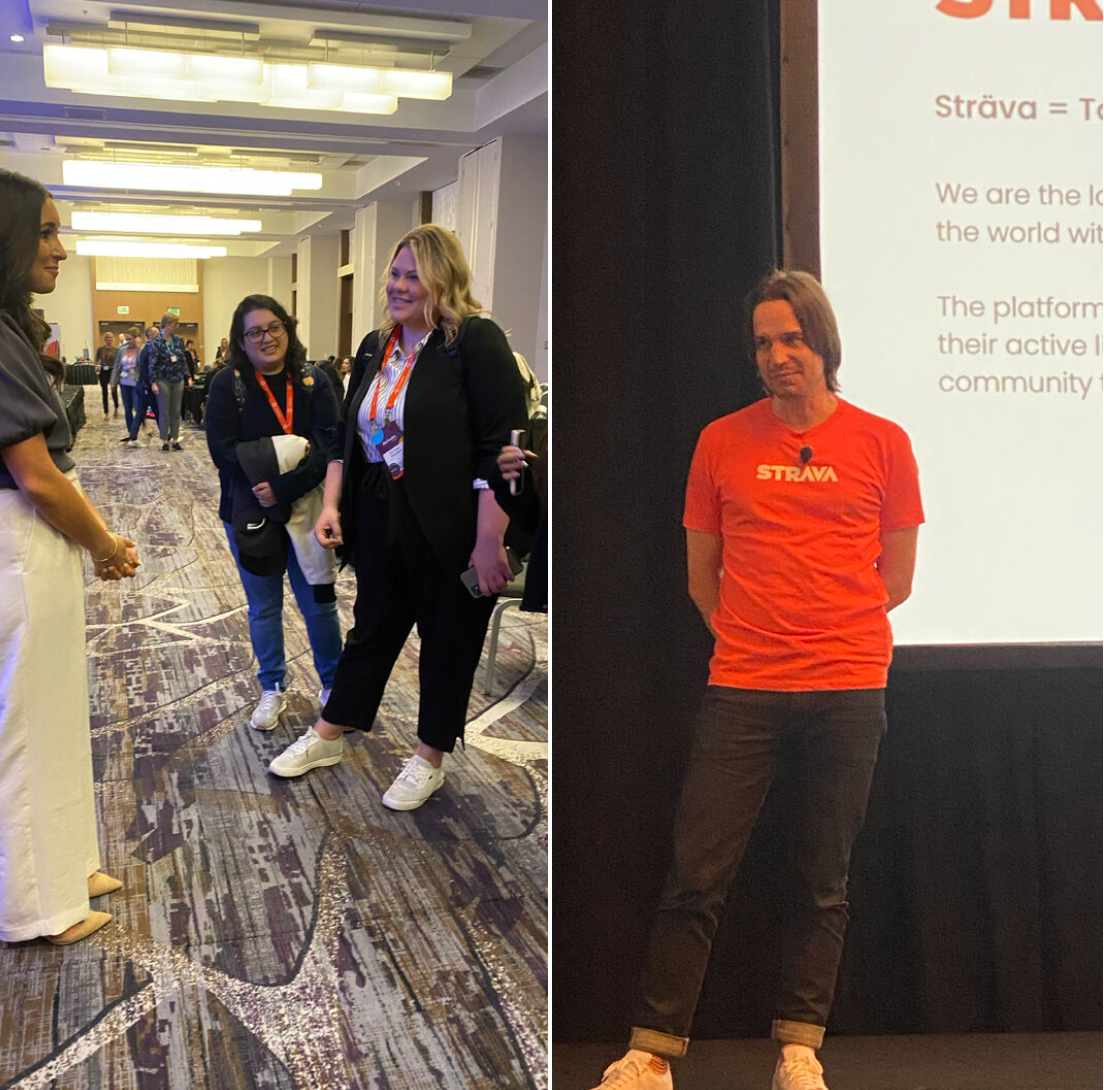 Exciting news for AI enthusiasts: According to Denys Kapush from @ColumbiaExecEd, global market revenues for AI in marketing are projected to skyrocket from $15.84B in 2021 to $107.4B in 2028! 📈 #Activate23 #AI #ColumbiaBusinessSchool pic.twitter.com/Idq6yJ11dk

— Iterable (@Iterable) April 19, 2023
Just in: Integrating Google Sheets and Iterable Catalog has reduced developer time by 66% for @Shipt! 🚀 #Activate23 #EfficiencyTips #MarketingTips For more useful tips, register for the virtual summit: https://t.co/ufiPo0C6yO pic.twitter.com/j534Ux4lKZ

— Iterable (@Iterable) April 19, 2023
Brooke Phillips of @DotdashMeredith with the incredible speed improvement using @Iterable: 12 mins for 1M records vs. previous platform's 5+ hours for <500k records! #Activate23 #DataProcessing #MarketingAutomation Tune in virtually: https://t.co/ufiPo0C6yO pic.twitter.com/zWFLDQvDhg

— Iterable (@Iterable) April 18, 2023
Activate, above all else, is a place to learn and be inspired by your fellow marketers. This year's attendees were treated with takeaway-heavy sessions that were thought-provoking and actionable.
Just outside the session rooms, though, more conversations were taking place. 
Riveting Roundtables
Our roundtables this year sparked active conversations that carried their way throughout the entire event. Special shoutout to our friends at Shaw/Scott and Glassdoor for hosting roundtables on women's empowerment and networking. 
Both topics were buzzing even beyond their tables. 
We added on LinkedIn:
"Just wrapped up the Women's Empowerment Roundtable, sponsored by Shaw/Scott, and the Networking Roundtable, sponsored by Glassdoor, both of which made for incredibly inspiring events 🤩.
🗣️ Here's what people are saying about them:
"The roundtables have been a fantastic avenue to build connections and foster a sense of community with peers in my industry. The conversations have been so fun and lively!"
"The job searching roundtable was packed with passionate, curious professionals who asked rapid fire questions from beginning to end. That's the kind of talent any business would be lucky to bring on board!"
Thank you to everyone who participated and made it a success!"
As one attendee pointed out: "The job searching roundtable was packed with passionate, curious professionals who asked rapid fire questions from beginning to end. That's the kind of talent any business would be lucky to bring on board!"
Exciting Extras
Every once in a while though, we have a little fun, and the Iterator team stepped it up a notch this year. 
Ken Rahn, Senior Enterprise Account Executive at Iterable, kicked off the whole show with an Iterable-themed rendition of Harry Styles' "As It Was."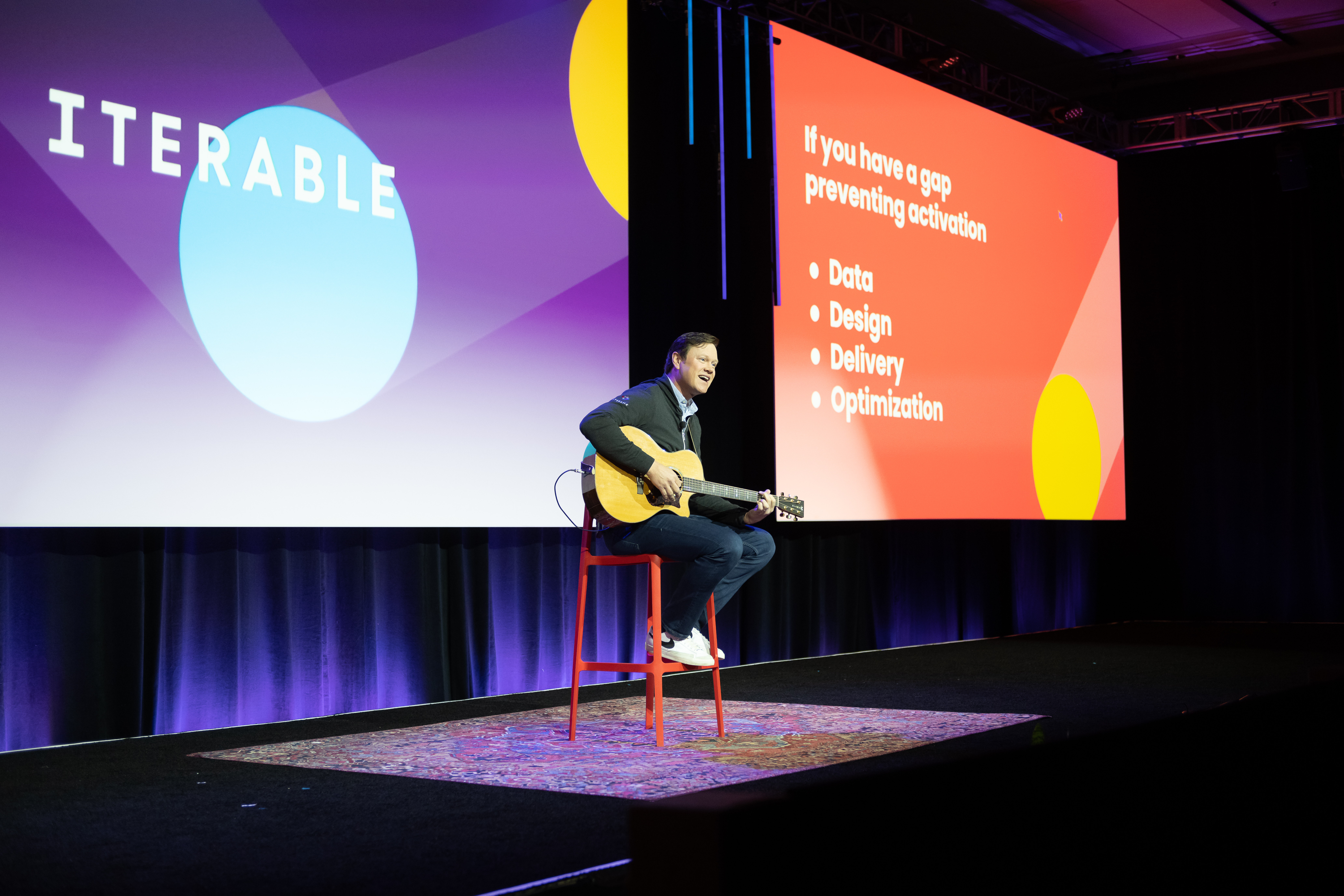 And last, but certainly not least, Iterable's own CFO Will Johnson and Neil Smith, Vice President of Technical Support, took us back to the days of Nirvana, Blink-182, and more at the Activate after party.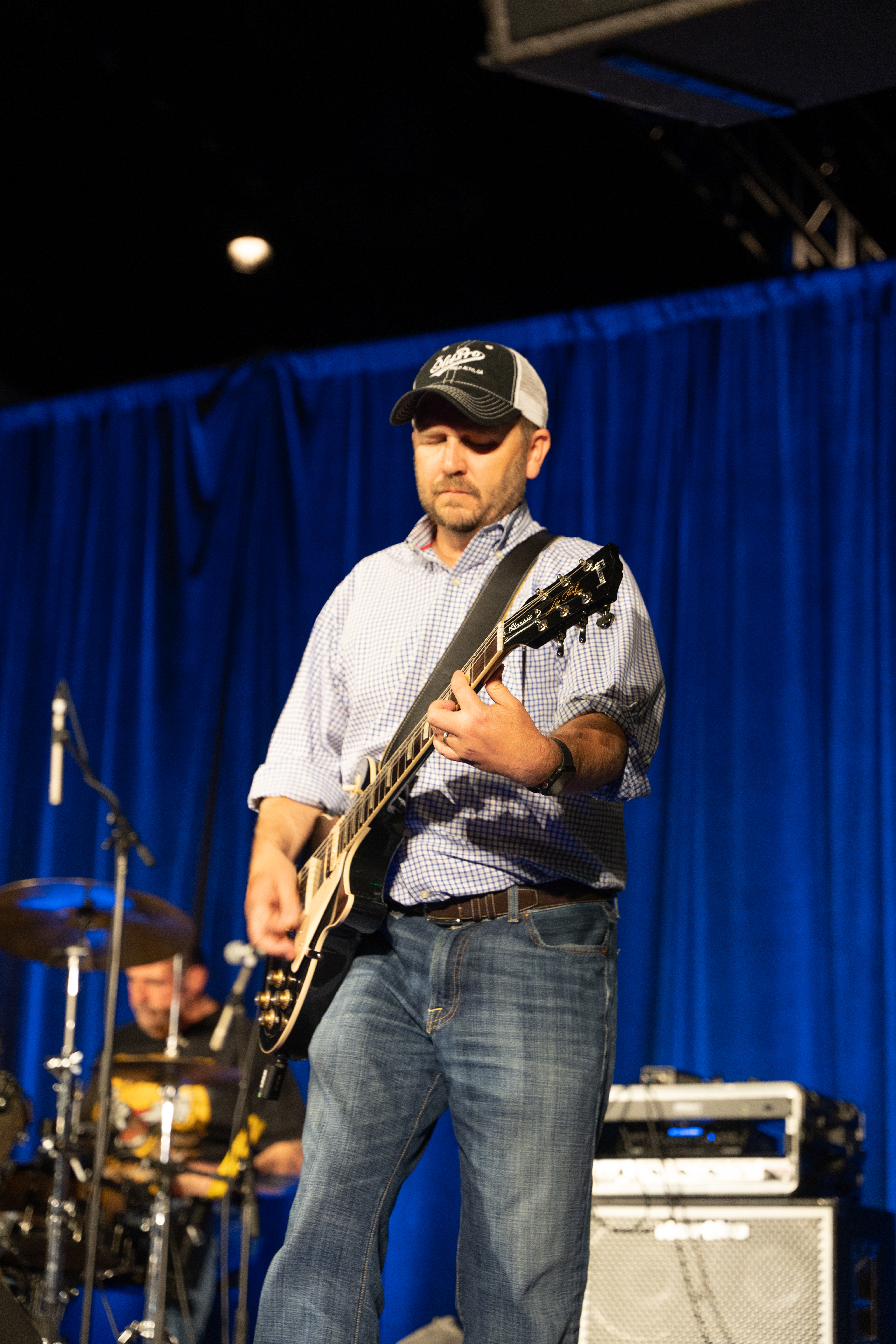 And while we didn't capture all of the fun memories—probably for the best 😜—we did capture all the takeaways. Visit the Activate website to watch all of the great sessions on-demand. 
And keep an eye out for any future Activate events in your area.